The Last Town Chorus
02 February 2008
Wow. A long time I don't write anything here. Maybe at last I find it more interesting to live my life, instead of writing about it.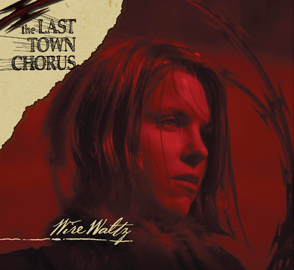 I saw The Last Town Chorus yesterday night, at the Lizard Lounge in Cambridge. It's a band from Brooklyn. The singer plays a lap steel guitar, a curious instrument that can produce strange, moody, dreamy sounds, and suddenly switch to a powerful melodic riff. She has a wonderful voice as well. Maybe it was the beer, but at one point I felt that these metallic slide guitar progressions, with a bit of reverberation, reminded me of the underwater recording of whales. A distorted sound that deeply resonates inside. That is maybe why some people wrote that her music has "an aquatic feeling".
The song "Oregon" from her first album can almost bring me to tears. I think it was the first song I ever heard from the band a few years ago, and it made quite an impression. The cover of Bowie's "Modern Love" is also a nice way to discover The Last Town Chorus. Go buy her two albums now. It's a unique sound and you won't regret it. You can follow the links here.
Plus, she is very nice, and I had the pleasure to talk for a minute with her after the show. And she even wrote a few funny french words on my CD.
Somehow I would love to see the video artists from La Blogotheque and their amazing Takeaway Shows do something with The Last Town Chorus. The video clip of Sufjan Stevens doing a cover of a beautiful Innocence Mission song, on some windy roof, will never cease to amaze me.